Over Spare Tire Carrier Bracket for 2021+ Ford Bronco Coming Soon!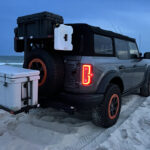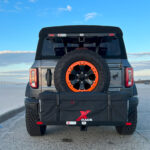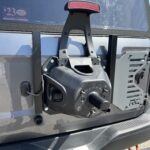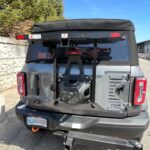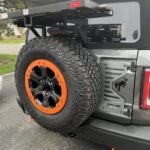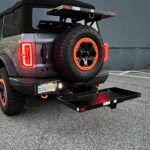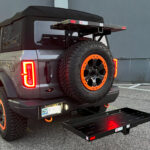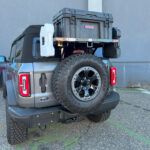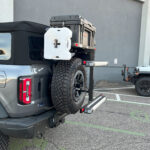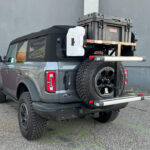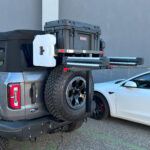 Over Spare Tire Carrier Bracket for 2021+ Ford Bronco Coming Soon!
Description
Introducing the X-Rack Over Spare Tire Carrier Bracket, specifically designed to mount behind the stock tire carrier on most 2021+ Bronco tailgates accommodating up to a 35″ tire. The main bracket discreetly mounts behind the tire, remaining out of sight. With the easy installation of the removable top brackets and a few bolts, you can create a secure mount for our UM-One Cargo carrier or any storage box of your choice. The UM-One Cargo carrier opens up a world of possibilities for organizing your gear.  For Example attach Rotopax containers to the sides of the rack and utilize the cargo deck to accommodate our Medium soft cargo bag or other compatible cargo boxes such as the ROAM 82L Cargo box.  For enhanced security, we offer an optional lock bar to secure some cargo boxes to the cargo deck.
To further enhance the functionality of your setup, we provide add-on options for additional support to the spare tire. You can also utilize our Fixed Wing "L" post to attach any of our Wings, enabling you to carry accessories like traction boards, camping gear, skis, and snowboards.
It is recommended to install a tailgate reinforcement plate to handle the extra weight.  (sold Separately)
All aluminum construction.  Powder Coated finish.  75lb total capacity.
Cargo Carrier deck or storage box not included.
Stay tuned for more exciting details and the official launch date of this exceptional product.
No instruction manual available at this time